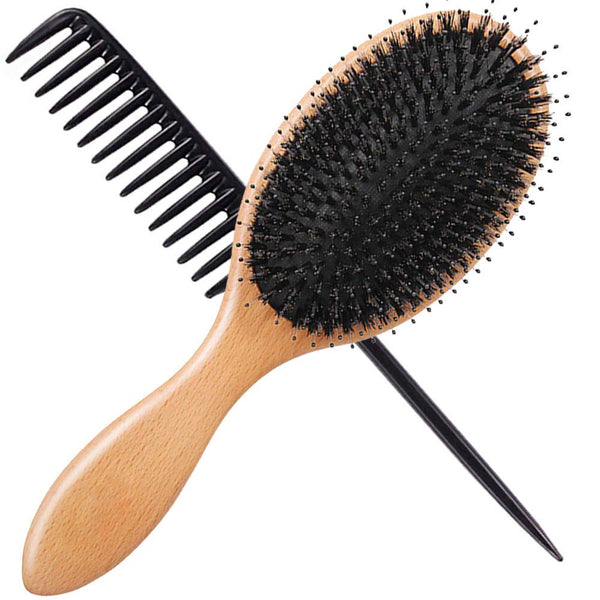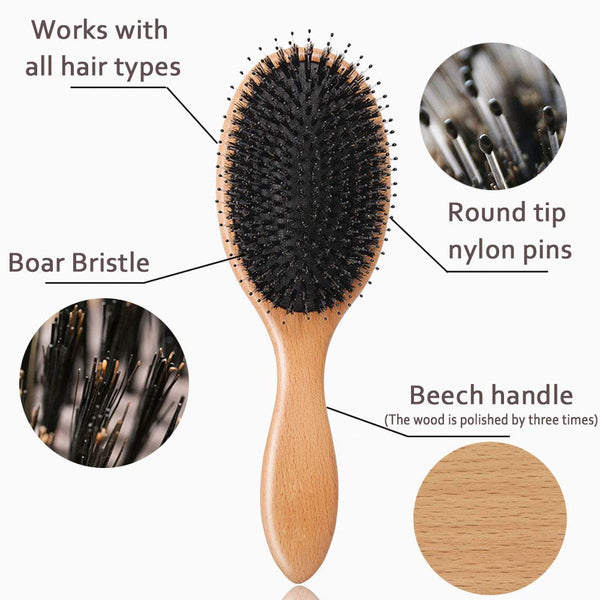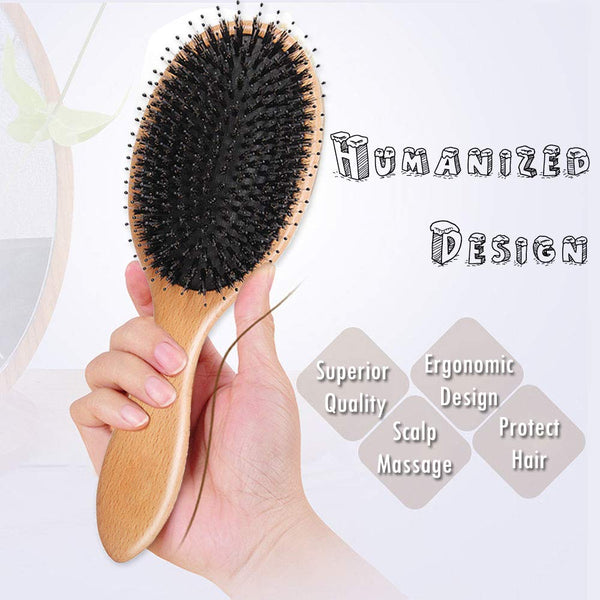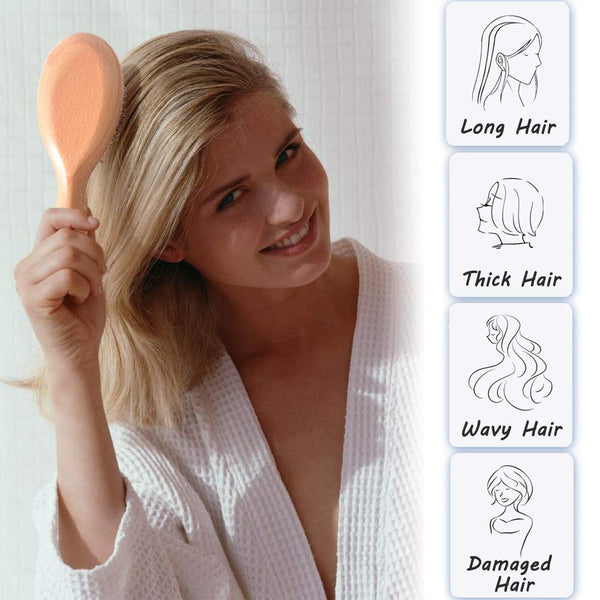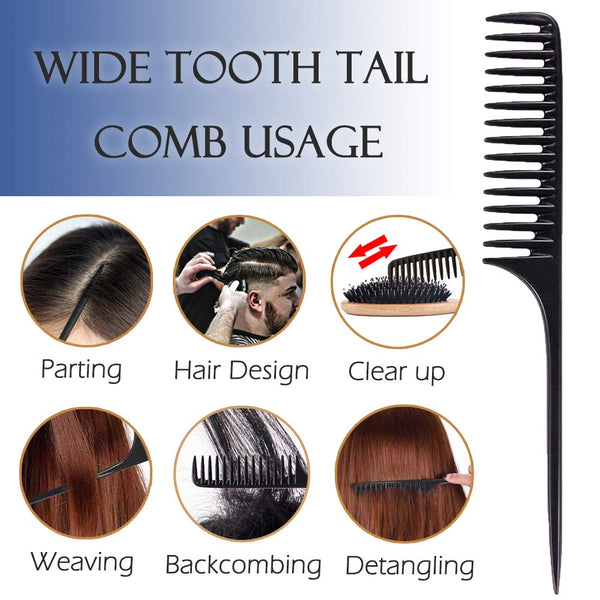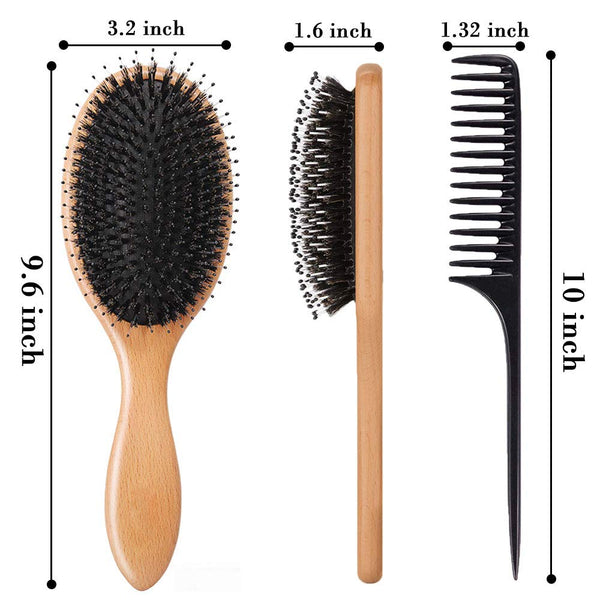 About this item
[Restore Hair Shine]: Our boar bristle hairbrush can help to spread hair oil from the scalp to the tail of hair, beause the scale structure of boar bristles is most similar to human hair, distribute hair oil evenly from root to tail.

[Hair Care&Massage Scalp]: Our hair brush with boar bristles, and had bristles separated wide enough to allow for easy combing. Used in hair care for smoothing, styling, massage the scalp, help to relieve stress, hair growing. For the people who has hair problems with scalp itching, loss and frizzy, especially helps to restore hair shine.

[Perfect Combination]: It comes with a wide-tooth long tail comb. The comb handle has a tapered tail allowing for sectioning, separating and partings hair. You can also use the end of comb to gently lift matted hair up and out of the bristles.

[Excellent Crafts]: Use excellent crafts, select bristle materials, make sure all products durable quality. The pins are round tip and not fall off easily just use it skillfully. You can feel comfortable buying our hair brush! Size: 9.6 inch x 3.2 inch (24.5cm x 8cm), Fits all hair types and lengths.

[Easy To Use]: It is easy to use hair brush to make you have comfortable feelings. And the ergonomic wood handle feels comfortable. In order to make sure your hair stays healthy, please wash the hair brushes with shampoo regularly.