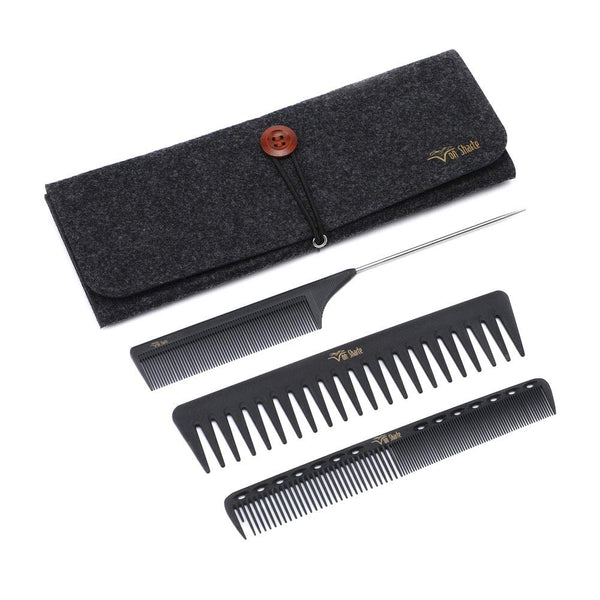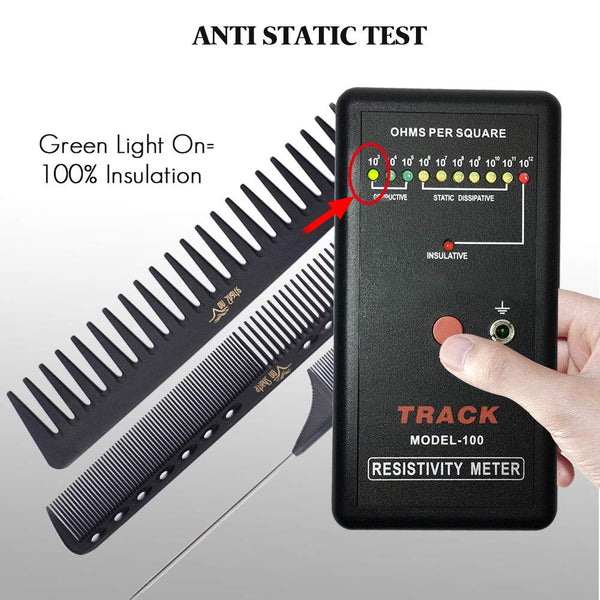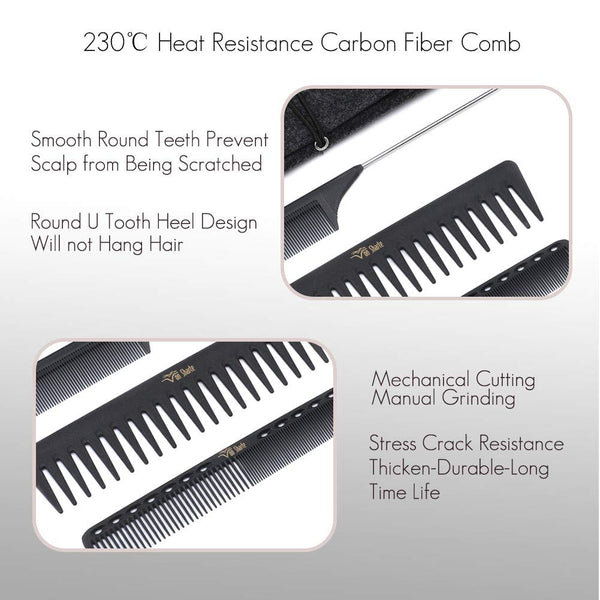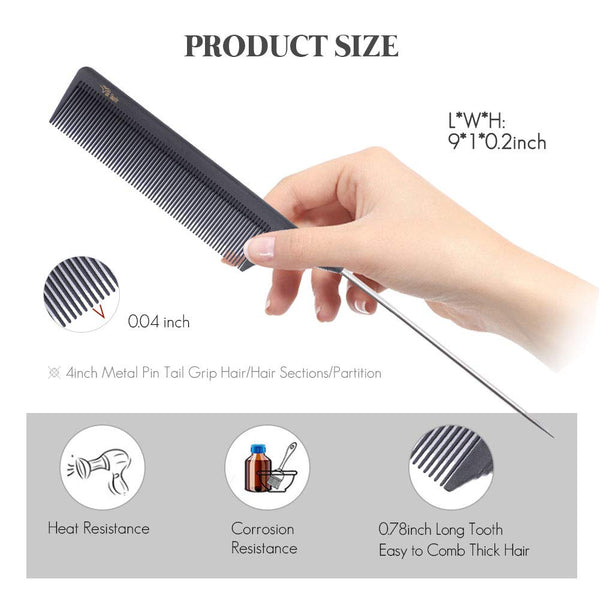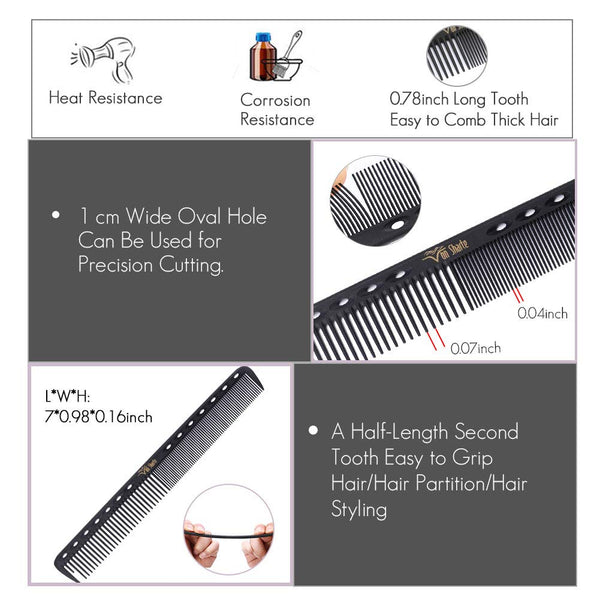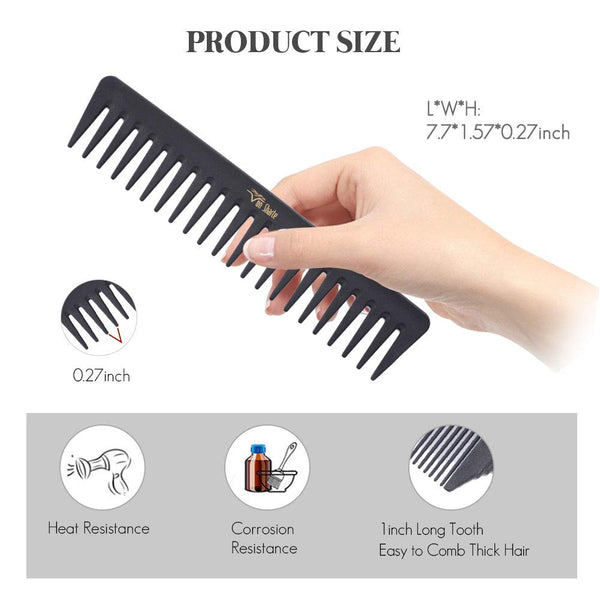 Outstanding Advantage:
● Wide Tooth Comb: A wide spacing, Smooth rounded teeth prevent your scalp from being scratched,
Easily & painlessly detangle all types of hair; fine, thick or curly, without tearing or breaking.
● Barber Comb: Dense tooth 0.1cm Finely-space and Sparse tooth 0.2cm standard-space teeth to grip hair perfectly.
14 holes on the top of the comb for cutting and hairstyling(1 cm wide oval hole Can be used as a ruler for your precision
cutting). The half-length second tooth makes it easy to pick up sections and Hair partition. Cutting hair is handy.
● Comb Rat Tail Hair: Evenly, neatly and firm bristles with 3.9inch metal pin tail Perfect for grip hair and Hair
partition in prepare perfectly for your hair cutting/hair dying
sectioning, styling, braiding, parting, detangling.
● 100% anti-static, avoid hair sticking on the face.230℃ Heat Resistant and Stress crack resistance Carbon Fiber(40% carbon)Cutting Combs
help you to build body while blow-drying, Avoid fly-away hair or hair stick on your face withstand with salon chemical use.
● Arranged evenly, neatly, and in firm bristles. Smooth rounded teeth prevent your scalp from being scratched