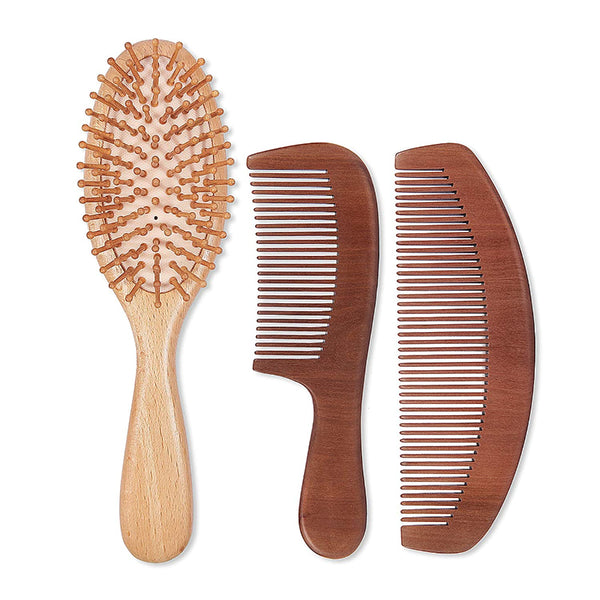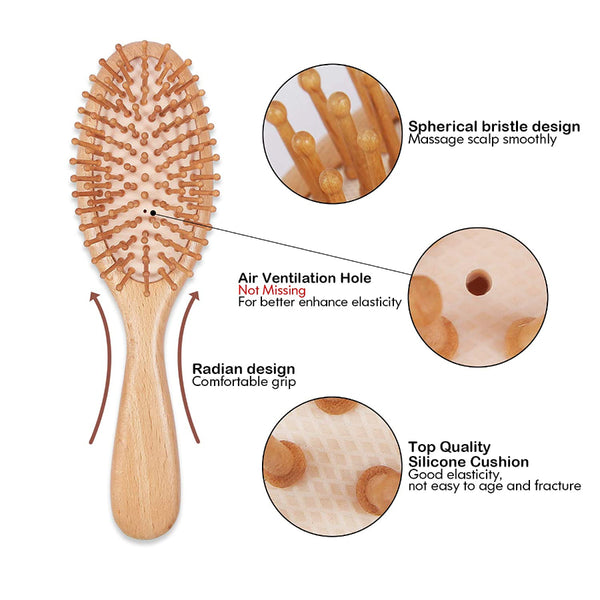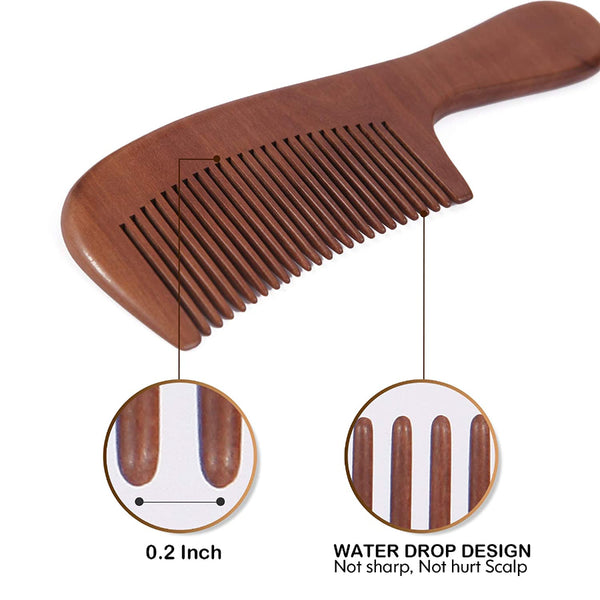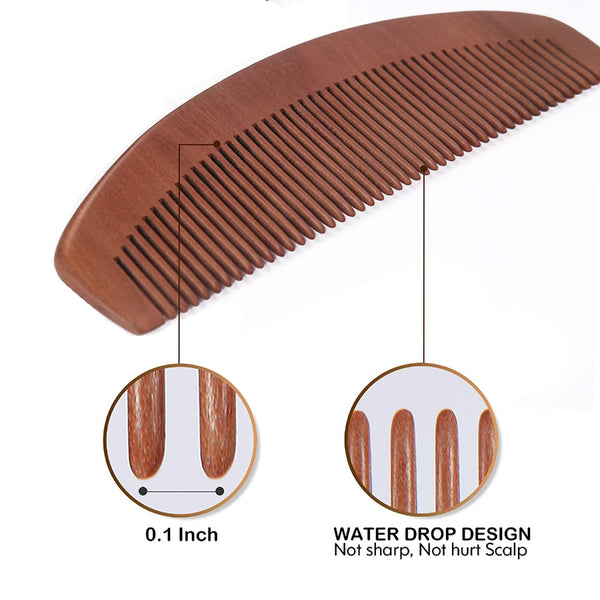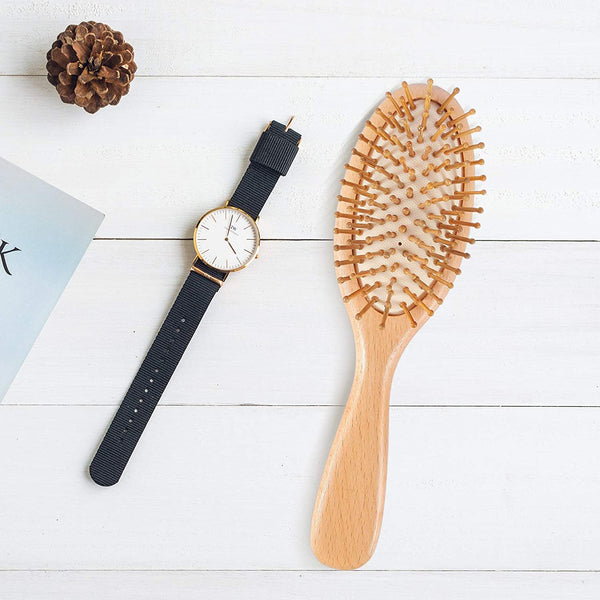 About this item
Material: Hand polished wood results in unique patterns. No two combs are alike. Handmade craftsmanship ensures the teeth of the comb are not very sharp and will not hurt the scalp. Size: 3 PCS for wooden hairbrush (8.8 inch x2.5 inch) one peach wooden comb (6.5 inch x 2 inches) and a moon shape comb (6.5 inches x2 inch). Keep one in your car, one in your purse, and one in the shower. Very good for detangling hair.

Benefits: Anti-static wood hairbrush and peach wooden comb do not damage hair. It massages the scalp in order to stimulate blood flow which results in healthy hair. Other benefits include a reduction in: hair loss, split ends, brittle hair, and even dandruff.

Lesser-quality wooden combs are made of two pieces of wood mosaic. Our wooden combs are constructed from a whole piece of peach wood resulting in a high-quality silicone airbag(Not ordinary rubber) with good elasticity and are long-lasting. The air ventilation holes allow air in and out which allows more heat to get directly to the hair when blow-drying.

Usable Range: works on all hair types, for men and women, perfect for wet or dry hair, and the perfect gift for your dad, brother, boyfriend, or husband. These combs are extremely well made and light enough to carry around in your purse without weighing it down.

Friendly reminder and wood comb care information: Made of a whole piece of natural wood, which was been made by manual polishing,no any paint. so you can see each comb has its own unique pattern, that lead to there are not same both combs. Natural comb can't break, can't pull, after bubble water to dry immediately.