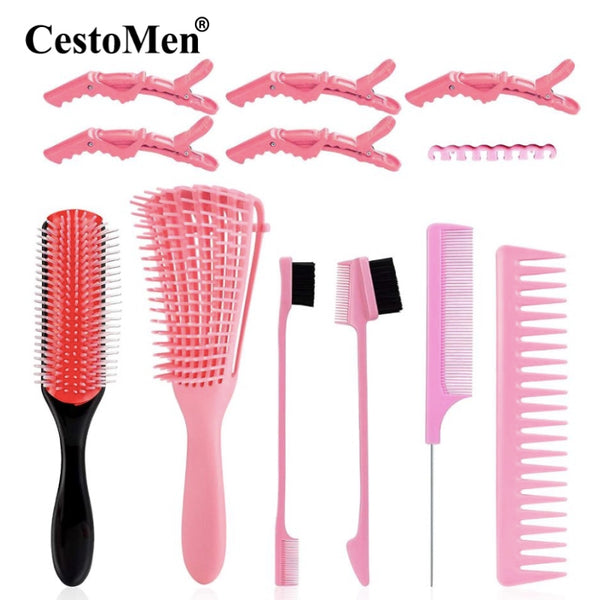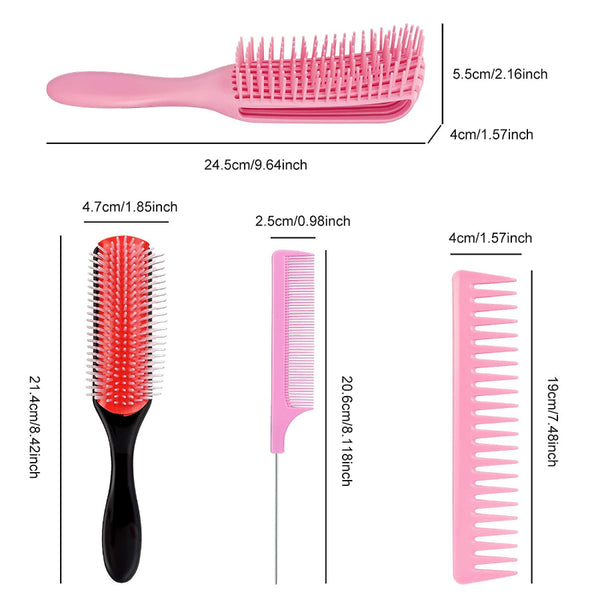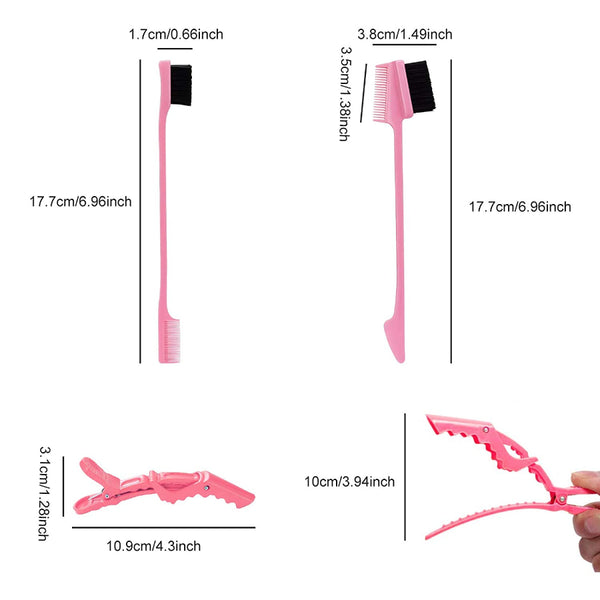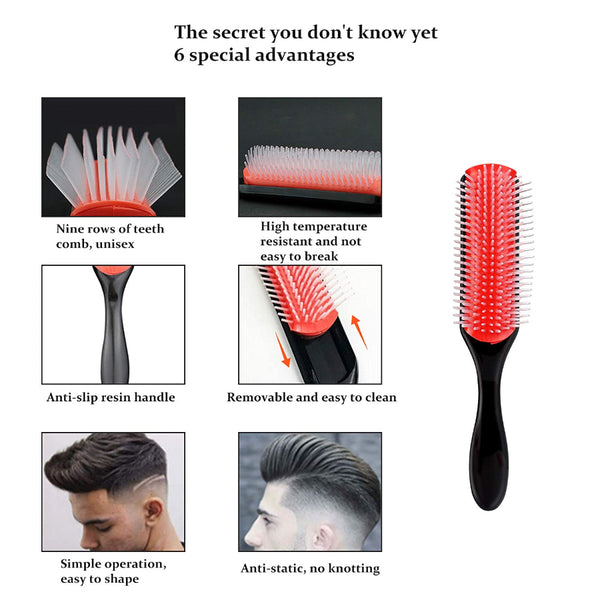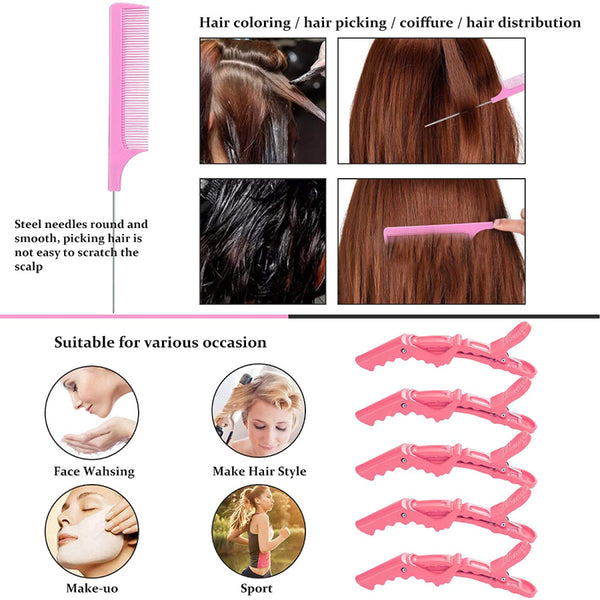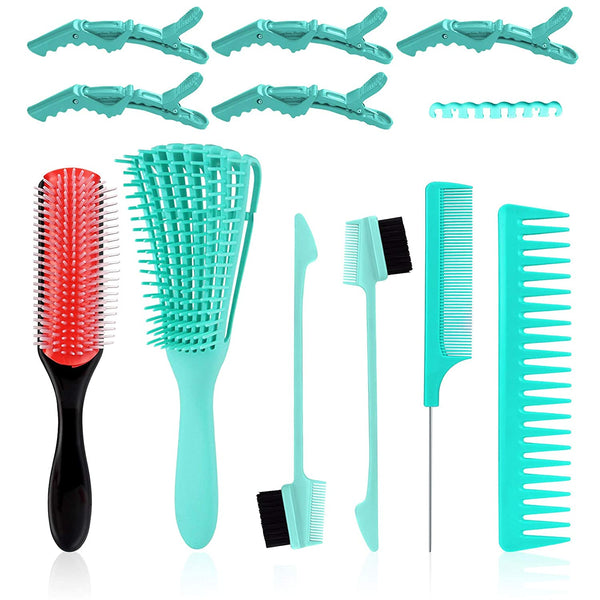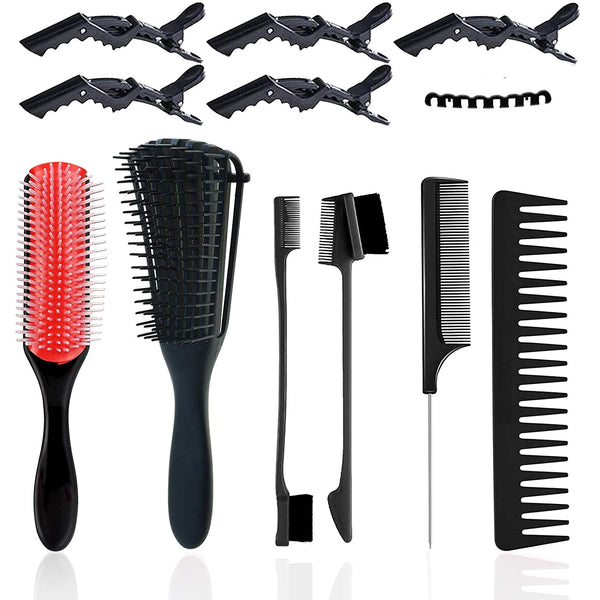 About this item
【6 In 1 Hair Brush Set】This brush set contains 1 pcs 9 row styling brush nylon brush, 1 pack detangling brush, 1 pcs sharp steel tail comb, 1 pcs wide tooth comb, 2 pcs double-sided edge comb 5 pcs crocodile clips. Meet your multiple needs.

【High Quality】These detangling brush and detangling paddle brush are made of quality ABS, skin-friendly, comfortable, safe, durable and long-lasting. ABS resin makes the comb lighter than rubber material, lets you brush with less force so you can detangle with less damage to your hair.

【Smooth and Comfortable】The soft plastic bristles can remove knots and tangles for wet or dry hair. 9 Row detangler brush can neutralize static electricity and make hair soft, smooth and shaped.

【Massage the Scalp】The detangling brush has good elasticity and can perfectly Fit your scalp. Almost every tooth can fully contact the scalp when combing, effectively massage the head and promote blood circulation.

【Function Applicable】You can use them when you wash your hair, shaping and polishing the hair; massage your scalp, remove tangles, strengthen your hair roots and nourishes hair. Ideal comb set for all hair types.