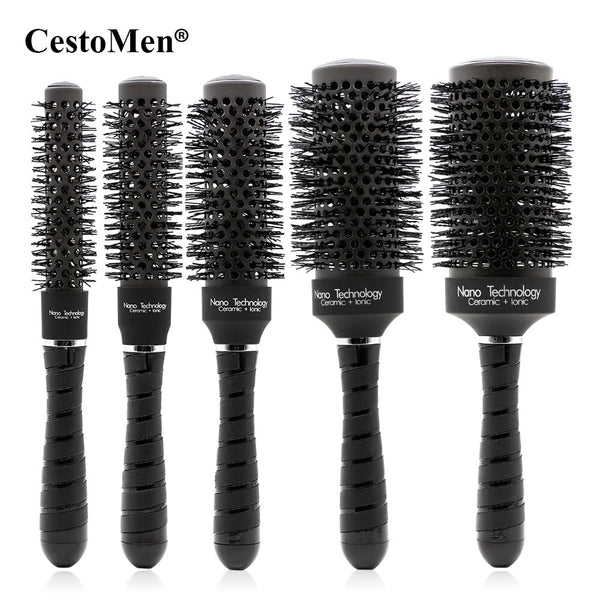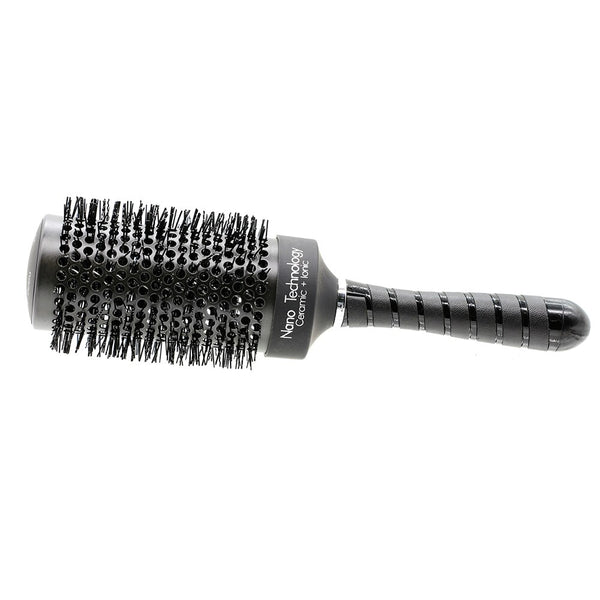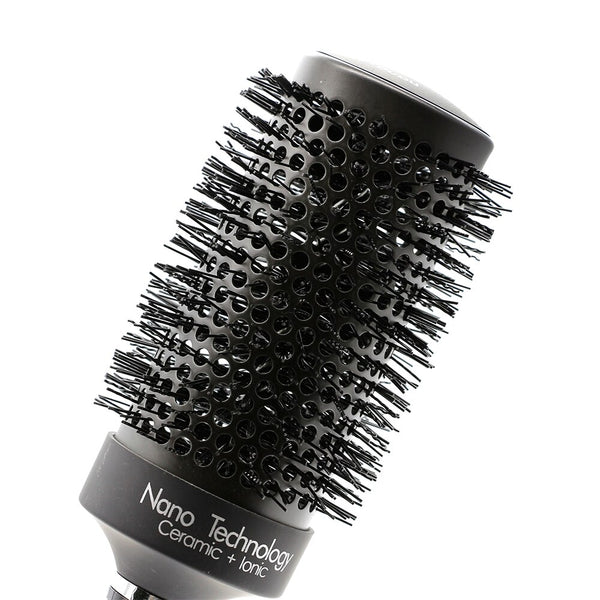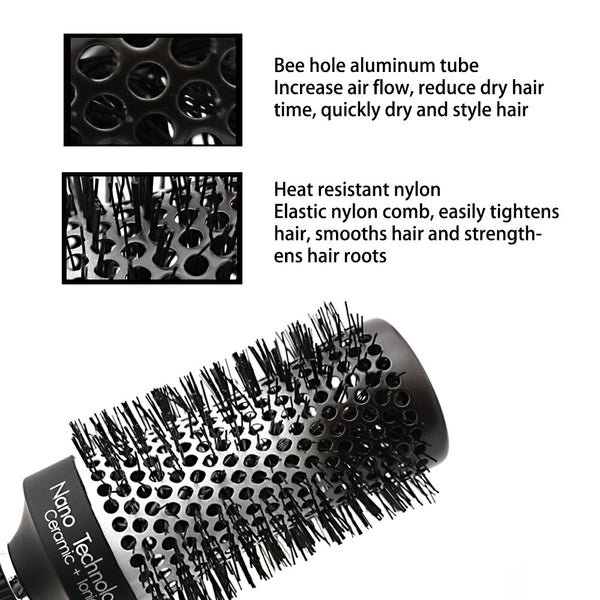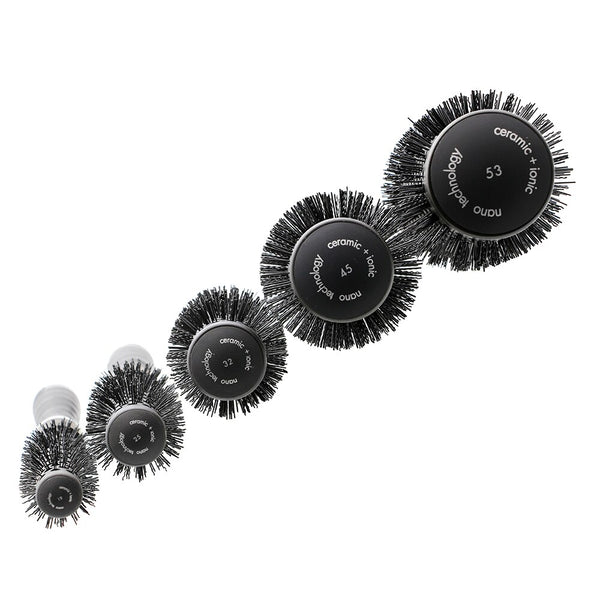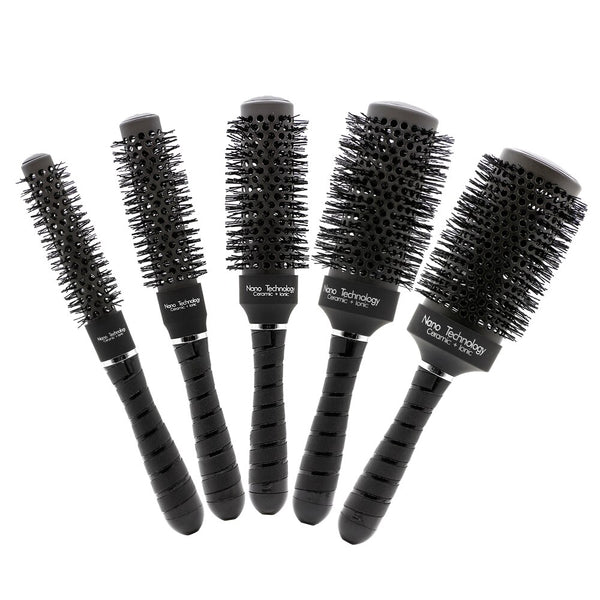 Hair Blowing Round Comb In Nano Ionic Technology 5 Sizes
The ceramic surface can release anion:
Ceramic surface makes the distribution of heat uniform, protecting your hair from damaged. It can release anion to neutralize cation which makes your hair fluffy.
Suitable for both sparse and thick hair:
Hole design makes it suitable for both sparse hair and thick hair.
Massage function:
Nylon comb can massage your head, accelerating hair growth.
Specifications:
Type: Hairdressing Tool
Material: Ceramic & Nylon & Aluminum & Boar Bristle 
Color: Black ( When temperatures Reach 80 Degree, It Will Turn White)
53mm Diameter:
Item Size: Approx. 7.3 * 26.0cm / 2.8 * 10.2in (D * H)
Item Weight: Approx. 117.0g / 4.1oz
Total Size: Approx. 26.2 * 7.5 * 7.5cm / 10.3 * 3.0 * 3.0in (L * W * H)
Total Weight: Approx. 121.0g / 4.3oz
45mm Diameter:
Item Size: Approx. 6.5 * 26.0cm / 2.6 * 10.2in (D * H)
Item Weight: Approx. 106.0g / 3.7oz
Total Size: Approx. 26.2 * 6.7 * 6.7cm / 10.3 * 2.6 * 2.6in (L * W * H)
Total Weight: Approx. 110.0g / 3.9oz
32mm Diameter:
Item Size: Approx. 5.2 * 26.0cm / 2.0 * 10.2in (D * H)
Item Weight: Approx. 90.0g /3.2oz
Total Size: Approx. 26.2 * 5.5 * 5.5cm / 10.3 * 2.2 * 2.2in (L * W * H)
Total Weight: Approx. 91.0g / 3.2oz
25mm Diameter:
Item Size: Approx. 4.5 * 25.8cm / 1.8 * 10.2in (D* H)
Item Weight: Approx. 81.0g / 2.9oz
Total Size: Approx.26.0 * 4.6 * 4.6cm / 10.2 * 1.8 * 1.8in (L * W * H)
Total Weight: Approx. 84.0g / 3.0oz
19mm Diameter:
Item Size: Approx. 3.5 * 25.8cm / 1.5 * 10.2in (D* H)
Item Weight: Approx. 75.0g / 2.5oz
Total Size: Approx.26.0 * 4.6 * 3.5cm / 10.2 * 1.5* 1.8in (L * W * H)
Total Weight: Approx. 75.0g / 2.5oz
Package Includes: 1 * Round Comb