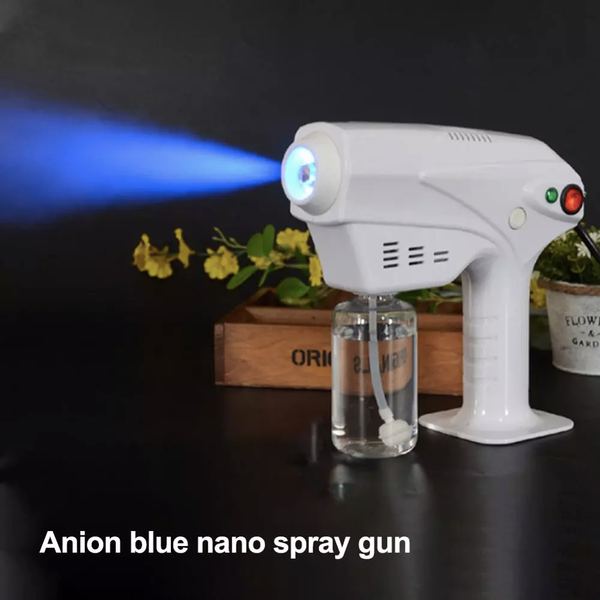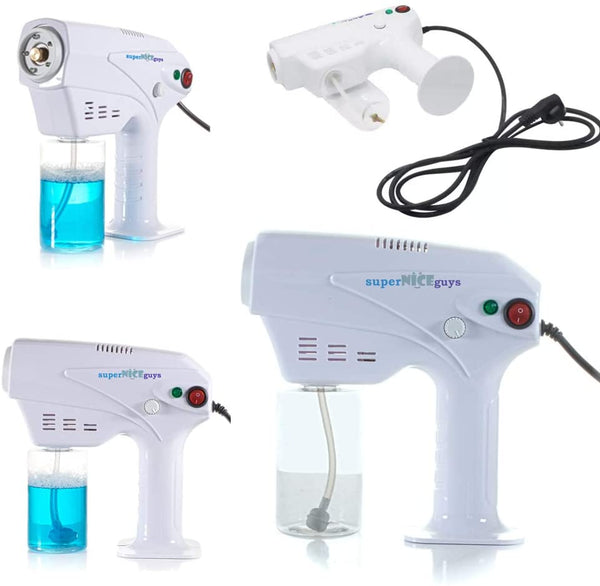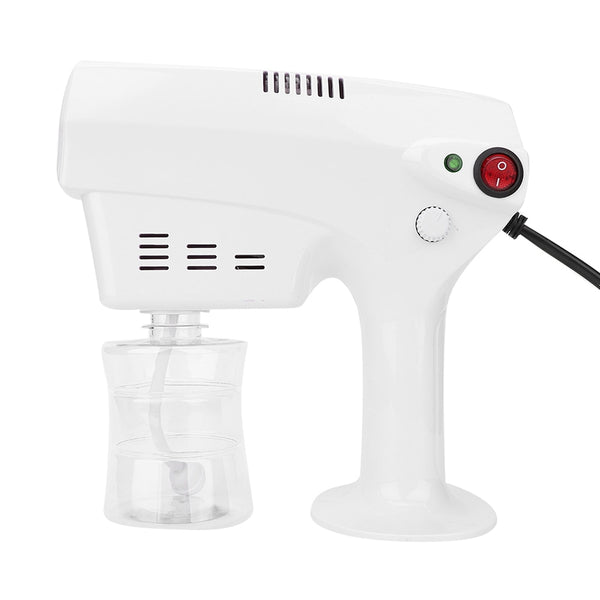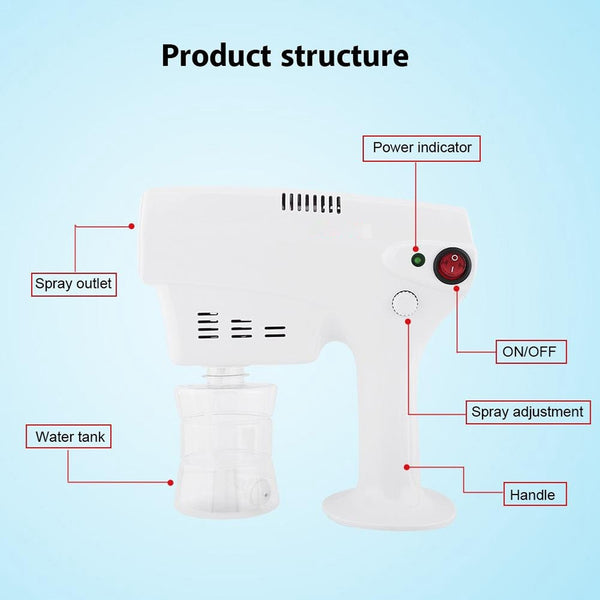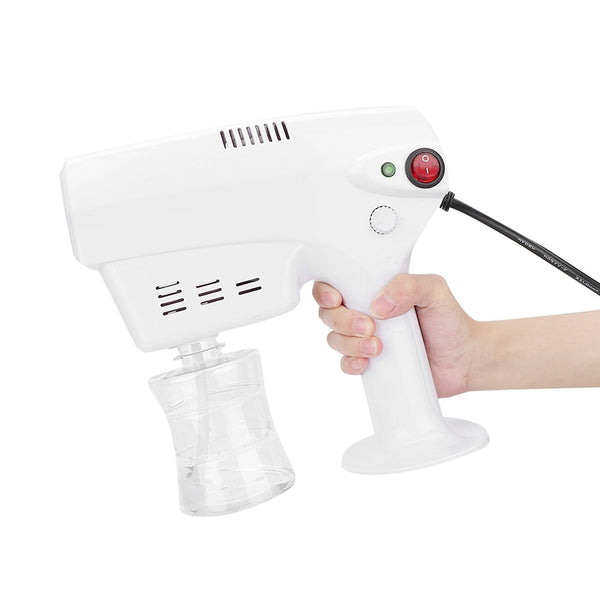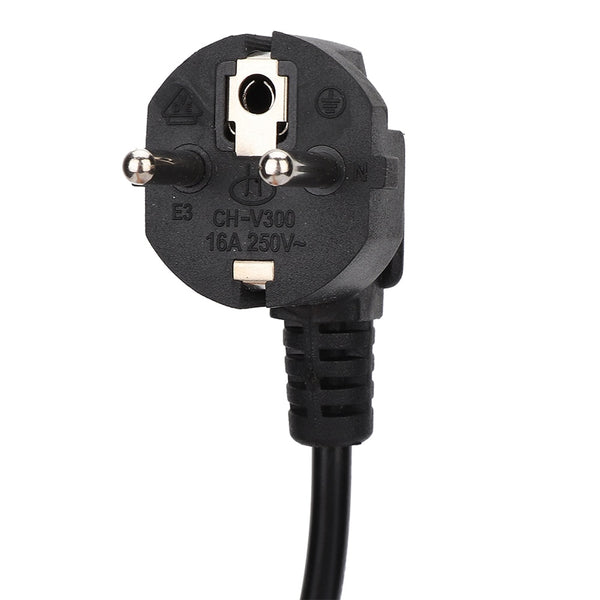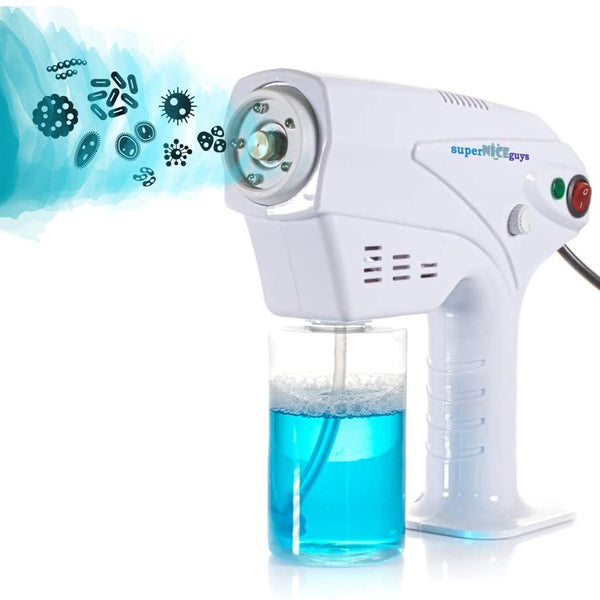 260ML Portable Nano Steam Gun Blue Light Nano Steam Sprayer Hairdressing Tools Sanitizing Sprayer Machine Nano Steam Gun
Specification
Item Name: Nano steam gun
Material: Plastic
Color: White
Size: 22*12*21cm (error 1-3cm)
Package Includes: 1 × Hair sprayer
Features
1. High-quality nano spray port, using PA high temperature resistant material, fast fogging, large amount of fog, can make hair quickly moisturize. 
2. Porous heat dissipation, the device releases a large amount of nano-spray while the fuselage intelligent heat dissipation. 
3. Adjust the amount of fog according to the softness and hardness of your hair.
4. Large-capacity water bottle, which can adjust the control time according to the amount of fog.