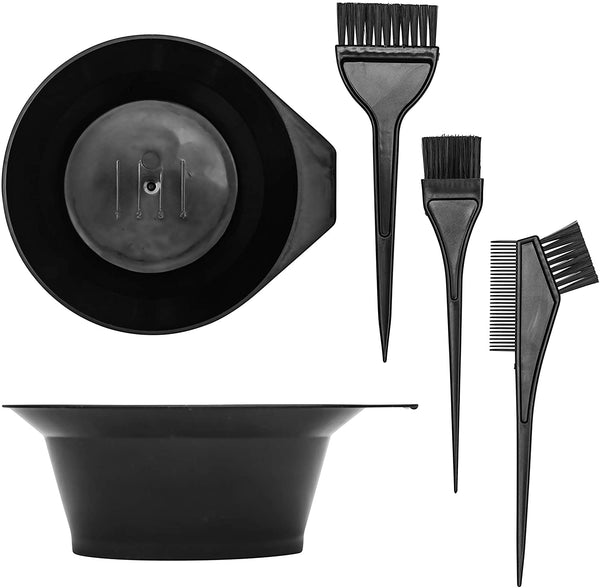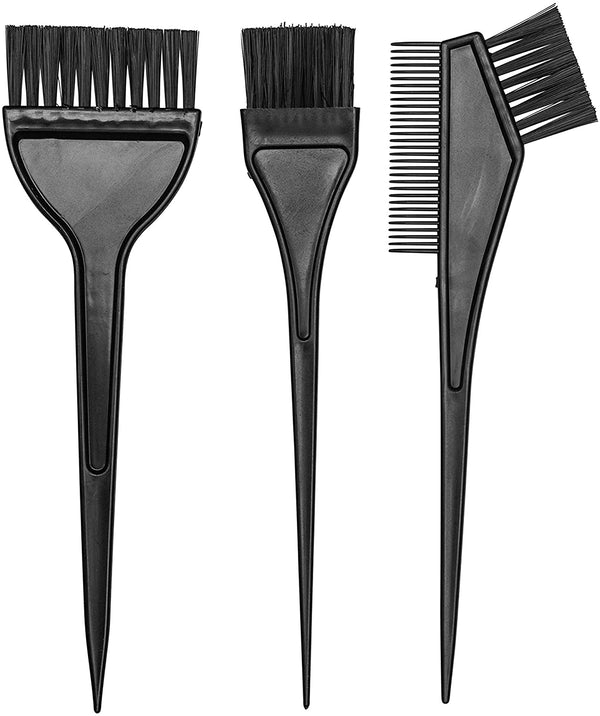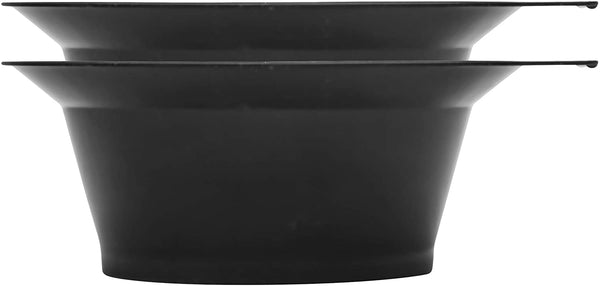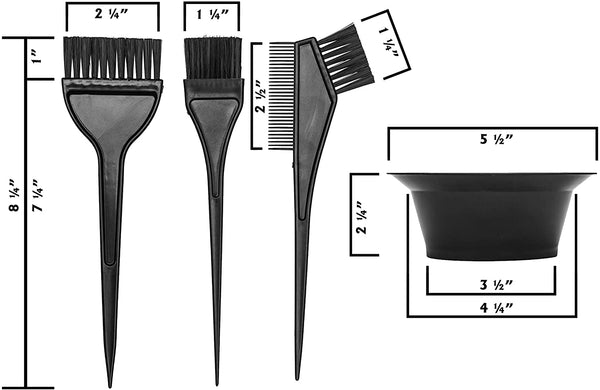 Make your hair coloring experience easy, neat, and clean, full brushes are designed with flexible yet stiff bristles ensuring an even and smooth application of dye color, stiff bristles exceptional for root touch-ups. Firm griped pointed handle designed for easy parting and sectioning the hair.
3 different shapes of brushes suitable for all hair types; short-long, curly, or straight hair. For detailed sizes and dimensions see in the picture. Easy to clean and reusable, chemical resistant, heat-resistant, anti-static.
Hair dye brush and bowl set: hair color mixing bowl and applicator brush kit, ideal for mixing hair lightener bleach powder, developer, peroxide, dye, color, tint, mixing bowl designed with 4 scales standing for 50ml, 80ml, 100ml, 200ml for mixing bowl.
Package Includes:
1 Small Brush.
2 Large Brushes.
2 Mixing Bowls.
2 Hair Dye Applicator Brush-comb.